Been temted by the new Metal Plus but it's a bit more than I want to spend. My local Microcenter had the Velleman K8200 kit on sale for just over $300, I figured I get it for parts but decided to build it with the electronics from my blue plastic printer (formally a PB 1405).
It's huge for an 8x8x8 printer, but it's kind of cool to watch, with the bed moving in X and Y and the hot end just sitting there...
To get it to work the same as the 1405 I had to build Y reversed, not a big deal, the parts in the Velleman kit have lots of extra mounting holes. It did mean I couldn't use any of the measurements in the instructions so had to figure it all out on the fly. I used one of the Velleman extruder plates to mount the Printrbot metal extruder, it's really cool that the Printrbot extruder is reversible because to put the leveling probe next to the hot end I had to have the motor on the other side.
So, parts from the 1405 used: motors, printrboard, extruder, leveling probe. Everything else except the bed from the K8200 kit. Print bed is an old piece of aluminum from something I threw out ages ago. I didn't cut off the angles on the ends of the bed because I might use them someday...
Had to limit X a little to keep the level probe on the aluminum when executing G29, so the max print size is X190, Y200, Z230.
It's printing fairly well, still tweaking settings and motor currents.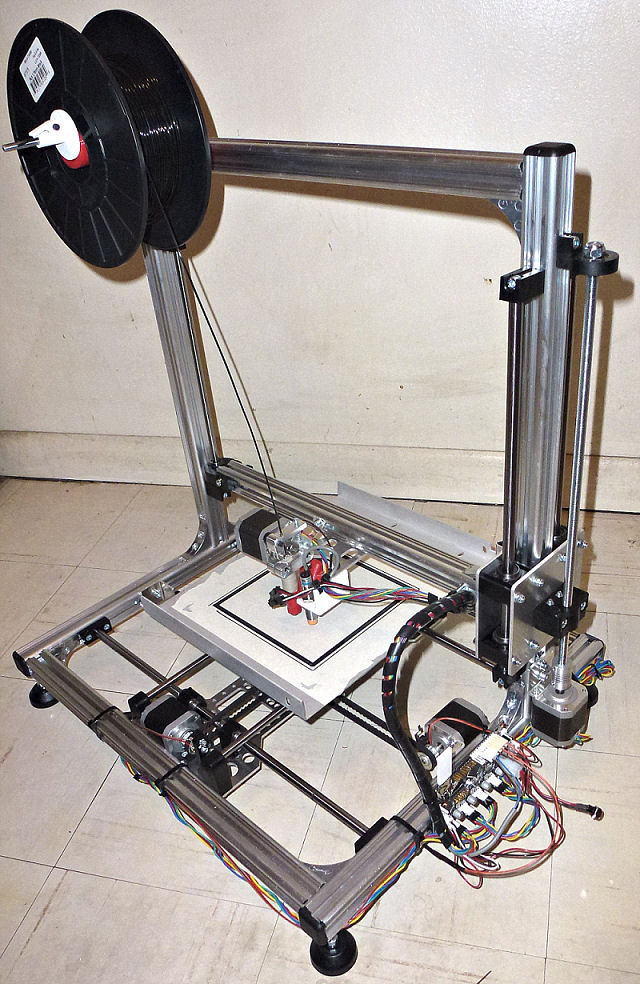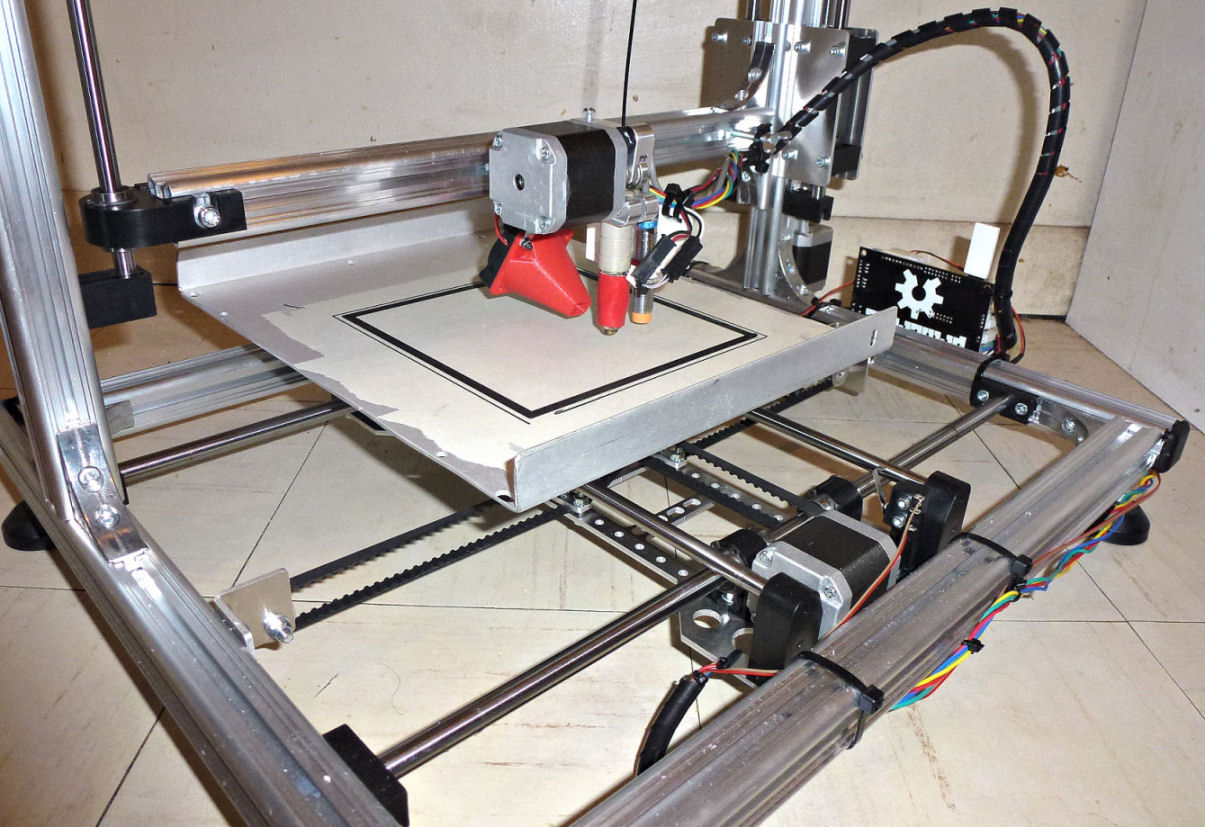 Oh, why I didn't used the Velleman bed, because the stock bed is horrible, it's a bed heater you are printing onto directly, and it's not flat, bowed up in the middle, each corner probably .5mm lower than the center.