Last week I splurged on a few things;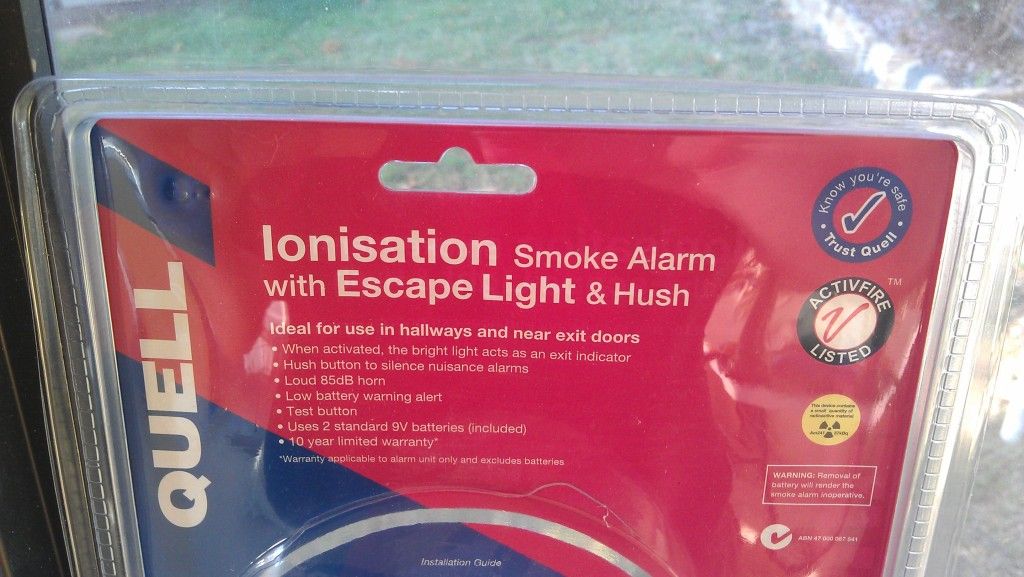 Smoke Alarm
CO Alarm
Fire Extinguisher (you want the A B & E - which covers paper, fuel (like burning molten plastic
) & Electrical - at least here in Oz)
You may think the above is overkill?
Well a tidy work environment is a safe work environment.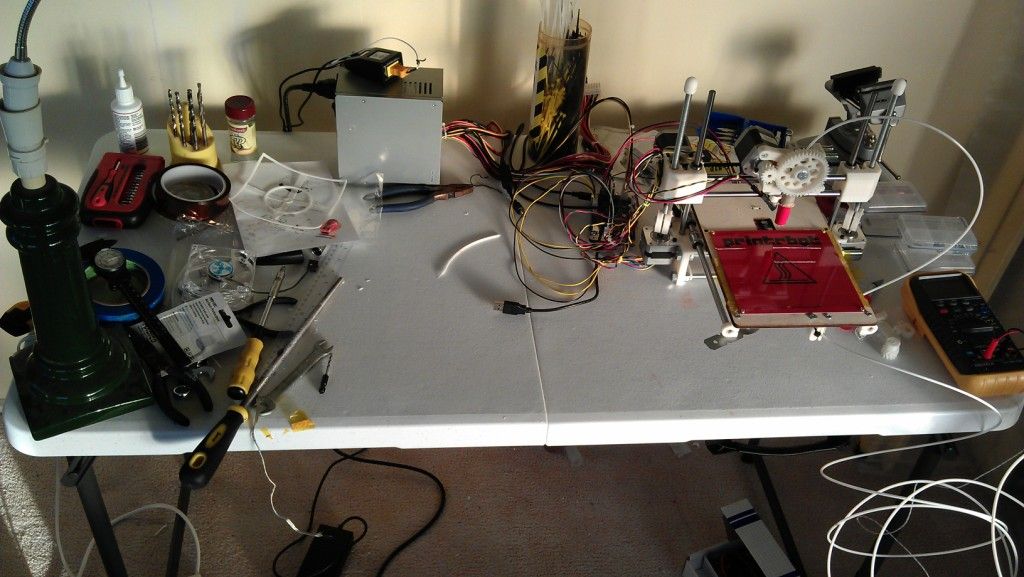 My work space, notice something missing?
Yes a notebook.
Notice the avant-garde pattern?
That is what happens when you spill 1/2 a bottle of acetone on it
, and a good deal on me
too
Basically because of the untidy work space, I was resting the open bottle on the hand rest of the notebook. Bound to happen then
So while I wait for the notebook to dry, I'm going to put away all those tools and things I used in the assembly phase, and reorganise the work space for printing.
Everything in its place.
Luckily nothing sparked or my bot, notebook and table would have been toast. And if it did, and I didn't have the extinguisher My room would be history too.
Safety first!
ps The notebook seemed to run happily for the few seconds it took me to power down, so I have crossed fingers, toes and eyes
pps Those keys are now nice and shiny (well some), so now you know how to revamp that old notebook.
...and I'm going to get that fire blanket too...