So after having a bit of a rant to the missus about shipping costs I figured it really can't be that hard to make my own heated bed seeing as I had all the stuff needed for cct board fabrication at home after reading all of the info on here and around the web I could find. so here is what I ended up with.
My plan was to use the original simples alli surface as my heated bed and clip it all to the new XL wood bed I had fitted.
My theory was to have it at around 2 ohm and to run it on 12v so like 6A draw through a SSR and a separate supply.
after a bit of math I drew up the cct board design in inkscape because I find it a bit faster than eagle or similar. (my SVG
http://goo.gl/3fnjgV
)
Then I used the iron on method to transfer it to the blank board and etch it.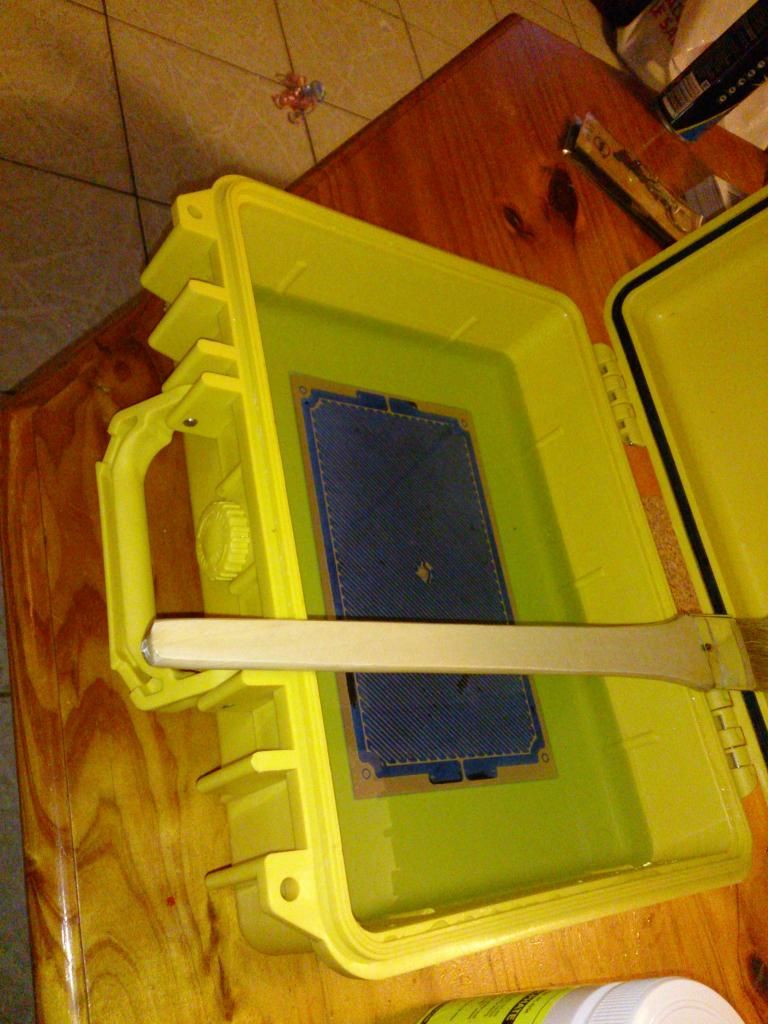 My ohmage was a little high. Measures in at 3.1ohm. i am thinking i;ll grab one my my 24 v supplies and run it on that but for now i am still using the 12v.
I ran it up off the machine. Took about 20 odd seconds to get to 55dC I put some kapton tape over it and then ran it right up to 110dC ( took about 7 or 8 minutes from memory ) ( and yes i know that this is without an actual bed or something real times is longer )
And here it is all fitted into my simple.
First real thing I printed on it was the x belt mod and it came out great I have no problem with sticking anymore it even sticks straight to the Alli bed.
All in all I'm very happy with the results and i thought I would share.
Comments / feedback welcomed and encouraged!
Aaron